Mar 31 2012 7:52PM GMT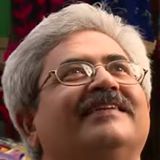 Profile: Jaideep Khanduja
The quick questions that I wanted to post for a project manager who is managing a project come to my mind as below:
1. Do you own the project: Are you merely acting as a project manager without owning the project. If that is the case then probably you will have enough number of things not moving as per expecations in the project and on top of that you would have enought numbrer of excuses for them not getting closed in time.
2. Do you really love your job: If you have become a project manager not by choice and merely by chance then probably you are going to get in thick soup sooner of later unless you start loving your profile thereby taking project timelines passionately.
3. Are you Proactive enough: Do you have an ability to foresee any showstoppers that are going to misalign your project or derail your smoothly running project.
If you have an answer for these three questions, it is good, at least you care for your project. If your answers to these questions are affirmative, probably you are going to win the game; else be ready for a big disaster at any moment of time.