Mar 31 2012 8:13PM GMT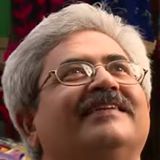 Profile: Jaideep Khanduja
Project Management Office has to play three way role in the project. They have to ensure project timelines on one hand; interacting with customer on regular basis; and engaging all stakeholders throughout the project. If this synchronization does not undertaken by PMO, then probably there will be number of blasts during and after the project.
Three quick questions that come into mind in that regard are:
1. Is PMO active entity: PMO has to be active day in and day out during a project lifecycle, else wrong people would be driving the wrong train with wrong destination in mind. With so many wrongs, there are least chances of any project going to see the light of the day.
2. Does any top management member represent PMO: If PMO is not comprising of at least one of the top management member, probably it is going to get into trouble from all ends.
3. Is PMO driving the project: If it is not PMO that is driving the project, there are high chances of getting timelines getting skipped or delayed.