Aug 10 2013 1:34PM GMT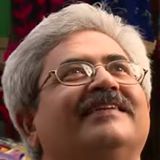 Profile: Jaideep Khanduja
A project may be progressing well at a certain point but you can never assure the same situation of this project throughout. It could get entrapped into a bad situation at any moment of time and then it could go to an extent that it becomes an impossible task to revive it back. There is no single point that causes this situation of a smooth running train (project) to fall out and hence impact heavily on all passengers (stakeholders). It could get initiated by a single trigger or situation but then that trigger which is responsible to cause bad impact on a project could further be triggering n number of other factors or situations to add on to its bad impact and hence taking it to a worse condition.
The three major factors that could have escalating impact on worsening the situation of a project which could further cause a long series of chain reaction giving birth to various other factors are:
1. Loose control of PM: A project manager is supposed to have reigns of his project tightly controlled throughout the project lifecycle. The moment this control is left a little loose, things will go out of control, at times, to an extent, that it becomes difficult to assemble back the broken parts. A smart project manager would proactively sense the coming turmoil and would take appropriate measurements to avoid it.
2. Lesser Engagement of PMO: Where PMO exists only for the namesake it holds no control over the health and progress of a project, which leads to a difficult situation, most of the time.
3. Customer Involvement: When there is no involvement of customer during the project lifecycle, it works like a sleeping volcano that could erupt out any moment of time. The later, the more disastrous.