Aug 7 2009 10:00AM GMT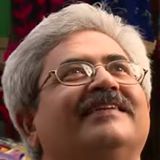 Profile: Jaideep Khanduja
Lot of efforts can be saved in terms of time and money if we reach to a stage of 'first time right' in application development. It has been proven largely that no good application can be built and released without extensive testing. Testing is not developers' ball game – this is also a well proven fact. Reasons are many as far as it is concerned that why developers can't build a bug-free application, or why can't they test on their own. We are not going to discuss those reasons here. Focus here would be on what developers should keep in mind while building an application that it requires minimum efforts and time in all testing stages. As we all know the cost of bug fixing goes manifold, depending on how much distance (in terms of time and project stages) it has covered after development for bug identification. The bugs identified at a later stage, say during UAT cost more significantly as compared to the bug identified by the developer himself immediately after writing a code. Few qualities if a developer acquires and keeps in his mind while writing codes would not only benefit him but the organization he is working for and their customer also for whom the product is being built.
1. Commitment to application performance should be kept in mind while writing a code.
2. Clarity of business requirements and rules/ validations that are being translated into the application with real aptitude of business and not a developer. Don't imagine and build. If there is some lack in clarity – discuss, record and build.
3. Treat yourself as the business process owner and end user – and build the application accordingly as if you have to use it. Don't think yourself as a bartender, think as if you are preparing the drink for yourself.
4. Collaborate and build – rather than building in isolation- collaborate with other developers working on the application, the end user, and the testers.
5. Optimize your code – don't just write it. There are n numbers of optimizers almost in all technologies. Use them and build a strong application in terms of functionality and performance. Be quality focused. Don't do efforts that call for more efforts later.
6. Be focused. Don't work on various applications development at the same time unless it is too mission critical.
7. Gain customer experience after launch of your application. It will certainly help you in your future builds. Build a customer satisfaction metrics.
8. Don't take short cuts in fixing bugs – whatever stage they are identified. That way you will build more bugs while fixing identified bugs.
9. Work like a champion. There is a difference between playing a shot and playing an accurate shot.
10. Be loyal to yourself, your organization and your work.