Dec 31 2018 10:33PM GMT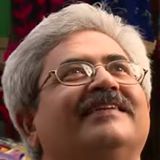 Profile: Jaideep Khanduja
Tags:
"Timely communication is very critical in business. It impacts business, in fact, in a huge way. If it is not timely, it loses its impact and effect."
"Users always resist changing. Similarly, management always fears to invest in newer technologies."
"Now, AWS Marketplace customers can buy and deploy CloudPassage Halo Server Secure for high-performance cloud workload security in a highly predictable and cost-effective way – via a single integrated AWS bill. As global enterprises rapidly embrace the cloud for mission-critical workloads and DevOps for application development, automated security that can operate at speed and scale is becoming a critical path. AWS Marketplace helps eliminate protracted negotiations to make it easy for our customers to securely embrace the cloud."
– John Janetos, Director, Business Development, CloudPassage.
"Sometimes IT shops use instance stacking to help reduce the number of operating systems and licensed core counts since Microsoft allows up to 50 SQL Server instances per OS to be installed. The problem here, though, is the creation of a scenario where all of an enterprise's eggs end up in a single basket, and one outage can thus impact many instances. If you get the stacking ratio wrong the first time, it's also hard to move instances."
– Connor Cox, Director of Business Development, DH2i (http://www.dh2i.com/).
"With dynamics of digitalization fast changing and massive adoption of cloud technology, there is a greater need for automation in the endpoint management space, as endpoints are the major entry points of cyber attacks. ManageEngine's new cloud-based patch management solution is engineered to meticulously look out for such threats on the move, thereby keeping both data and endpoints secured."
– Rajesh Ganesan, director of product management, ManageEngine.
"Readying macOS/iOS systems with the necessary authentication, encryption, management controls, and reporting are necessary to ensure a secure and compliant deployment. Therefore, providing the same level of protection afforded to PCs is an important consideration when integrating these devices into the business landscape."
– Jason Dettbarn, CEO, Addigy.