---
January 31, 2015 11:52 PM
Project teams
A project passes through various stages - project initiation, development, execution, deployment, sign off and closure. All this takes a lot of strategy, energy and power to drive it in right direction. At times projects do get speed but lead to wrong results if not driven in right direction. And...
January 31, 2015 11:41 PM
Project Manager
A Project Manager needs to have a top priority for his team. A motivated team can make you win any battle. And a demotivated team might not be able to stay confident in even normal situation. He needs to facilitate his team in all aspects. For that it is very important to understand what all it...
---
January 31, 2015 11:24 PM
Project management
Customer requirement capturing phase generally is the period when exact requirements of the customer emerge. It starts with the "What-is" situation going forward to customer's "to-be" stage. The latter in any case has to be a better and advanced condition from the former. Current situation might be...
---
---
January 31, 2015 9:53 PM
Project management
,
Project Manager
,
safari
,
Tata
[caption id="attachment_1764" align="alignnone" width="640"]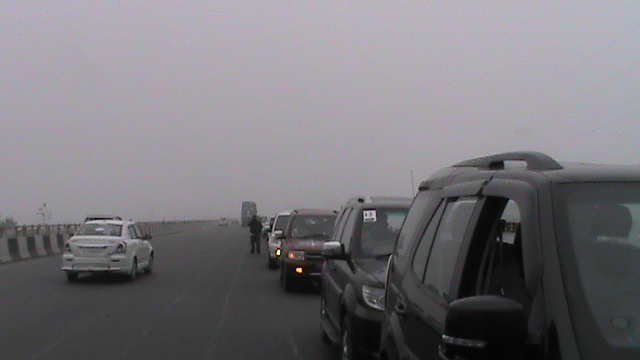 ---
January 12, 2015 11:22 PM
Project management
,
Project Manager
What happens when a project fails. It is the turn of project manager to give valid reasons to safeguard himself. Management on the other hand have their own reasons to fire project manager especially if it is a high stake project. A direct question that goes to project manager is why he did not...
---
January 12, 2015 10:36 PM
Project management
,
Project Manager
Hardly 13% of projects see the light of day within prescribed timelines, budget and customer satisfaction. If any of the three is less than 100% in the project conclusion summary finalized at the end of a project, don't treat it as a successful project closure. Actually a project manager has to be...
---
January 11, 2015 10:28 PM
Project management
,
Project Task Management
This is a task management tool that allows to work collaboratively among different team members despite their geographic differences. The beauty of this product is that it builds tasks in a tree-type model and hence helps you in planning and organizing tasks in a better way. The product is called...
---
January 11, 2015 8:47 PM
business analysis
,
PMIS
,
Project management
Business Analysis Certification has been launched recently (in November 2014) by PMI (Project Management Institute). A Business Analysis Practice Guide has also been launched in wake of the above mentioned certification. The two excellent online community efforts are in place for last twenty years...
---
January 11, 2015 8:19 PM
Business
,
IT systems
,
Technology
The gap between technology and business now is a gone case. Technology cannot exist without a vast involvement and engagement in business to which it is catering to and hence a proper knowledge is must to amalgamate business and technology in right way. Gone are the days when systems used to drive...
---
January 10, 2015 11:26 PM
Project management
,
Project Manager
Recently read this book 10 Stacks To Success: How To Achieve Success One Goal At A Time by Jerome "Jay" Isip and found it quite useful for project managers. There are ten great lessons for a project manager that will definitely be a boon for them to get synergies in...
---
January 4, 2015 10:29 PM
PMIS
,
PMP
,
Project management
,
Supply Chain Management
To cater to needs arising out locally and globally, Rivier University (that was earlier known as Rivier College, founded in 1933), has planned to launch three new graduate degree programs. Rivier University is located in Nashua, New Hampshire in the United States. The degrees to be launched are...
---