---
April 30, 2013 8:55 PM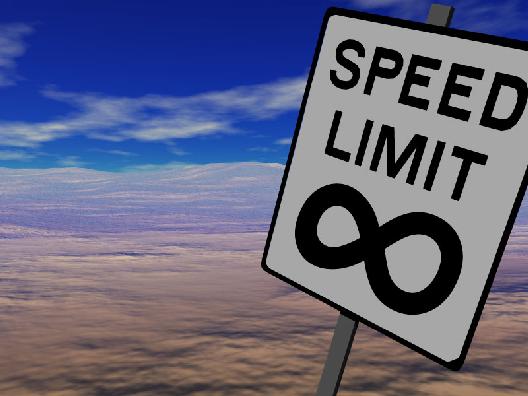 Speed: A project never runs on a smooth track with consistent speed. It needs to be geared up, accelerated or applying brakes on it depending on the situation....
April 30, 2013 8:22 PM
A project manager is the main driver of his project. Depending on the project size, he might have large or small size of multiple teams to assist him to reach to his destination. The amount of...
---
April 30, 2013 8:00 PM
If Project Manager is the engine of a fast moving train, have you ever imagined the amount of pressure he has over his head to ensure the...
---
April 28, 2013 11:23 PM
Agile manifesto talks about 'people first' and not about software for a software development project. it emphasizes on valuing people above everything else. If you are able to achieve that, nothing is impossible to achieve further. Though the manifesto looks simpler to adopt but is quite difficult...
---
April 28, 2013 10:49 PM
If you are doing MS or Doctorate (PhD) in Computer Science or Computer Engineering or Electrical Engineering you can apply for selection in software engineer job in various global companies. This would be a full time job initially being taken as intern. It would not be a regular in nature. One...
---
April 28, 2013 9:54 PM
Lot of software are launched on regular basis. Mostly these days you will find web based, cloud apps more in the making. At times some software get launched without much hype and propaganda and otherwise many software are launched with lot of advertising, hype creation and propaganda. Why many...
---
April 28, 2013 3:28 PM
Each software product launched in the market has a specific purpose, targeted audience and defined geographies. A game for instance will be targeted for a particular age group, a specific genre and available for audience all across the globe. An application related to small business segment might...
---
April 28, 2013 2:52 PM
Testers have a dual responsibility while testing a product handed over to them. On one hand they are part of the organization that is responsible to launch this product. Development team, after finishing their coding part, hands over the product to testing team who in turn have to ensure that...
---
April 28, 2013 2:32 PM
Nobody would like to have a bug prone app as far as end user is concerned. When an end user is paying for an app in the market, it means he expects to get what is committed to be delivered in a most satisfying manner with highest level of accuracy. Especially when the app is related to core...
---
April 20, 2013 11:54 PM
Web based application from TeamSnap Inc. that allows fans, sports teams, sports groups, sports enthusiasts, sports clubs and sports communities to communicate among themselves, stay connected and organized; has already been a big hit among its more than half million end users spread across 94...
---
April 17, 2013 9:32 PM
This is a lovely video explaining Dr. Robert Claldini's research on Persuasion and thereby deriving Principles of Persuasion which have been widely and globally accepted. Dr. Robert Claldini is Professor Emeritus of Psychology and Marketing in Arizona State University,...
---
April 17, 2013 7:28 AM
A project and its project manager are supposed to be most closely knit entities. Bonding between the two has to be strongest as compared to any other bonding existing among various teams or stakeholders engaged in a project. There are certain weakening factors that would force project manager to...
---