Mar 9 2009 10:28AM GMT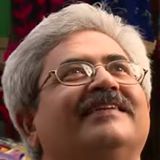 Profile: Jaideep Khanduja
1. Does a formal Project Management Methodology exist in your organization?
2. Are you using some metrics to check if this is the right methodology?
3. What is the degree of improvement required in your current methodology to meet your customer expectations?
4. What are your organization's primary and secondary goals?
5. Do you agree that there is always a scope for continuous improvement in everything we do – be it process, method or skills?
6. Do you agree that a product developed without any pre-defined procedure has varying chances of success?
7. Do you have a culture of performing development and testing as separate activities?
8. Do you assure a bug-free product at the time of its release?
9. Do you see all your processes integrated going hand in hand?
10. Do you get your payments from customer in time?
11. Do you have a process to capture customer feedback and request?
12. Do you have an innovation process in place?
13. Do you have a post implementation review in place?
14. Are your project managers and their teams aware of their roles and responsibilities – on-site and off-site?
15. Do you have project overruns often?
16. Do you have a risk analysis and planning process in place?
17. Are your employees delighted in doing whatever they are asked for?
18. Do you have empowerment process in place?
19. Are you certain about success in your projects or is it by chance/ by luck?
20. Do you have a repository of code, test cases etc. for re-use?