Nov 3 2008 10:11AM GMT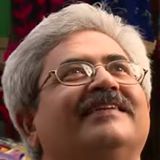 Profile: Jaideep Khanduja
1.Focus on Quality Policy, Strategy, Test Plan, Test Cases.
2.Maintain heartfelt sympathies with developers who are developing Bugs (and their impact!).
3.Raise your anxiety higher for any software coming to you for testing.
4.Your first and foremost priority is to prevent the damage a bug spreads across the product.
5.Investigate the damage (impact of bug, through test cases).
6.Ensure safety of software by ensuring that you are able to catch all bugs.
7.Keep visiting developer's den during testing to highlight the severe bugs found so far.
8.Work like craftsmen with high precision to attain micron-order accuracy in testing.
9.Be absorbed in your work and not even notice anything else happening around.
10.Be proud of your testing skills.
11.Have uncompromising approach towards ensuring bug free software.
12.Don't worry about the rising count of bugs in the software (that ensures your job more secured).
13.Use your experience and documents business requirement, business processes and rules in stabilizing software.
14.Mount a fundamental response from developers.
15.Take a leading role.
16.Issue a crisp and clear report of bugs encountered with elaborative screenshots.
17.Ensure through coordination that developers nullify or atleast minimize the impact of bugs reported in your bugs list.
18.Carry out tasks at hand including measures to cope with developers for removing bugs.
19.Respond steadily and quickly to any changes in the documents, business requirements, process, rule or software design.
20.Deadlines remain poised on knife-edge, focus on materializing each task. Remember the old famous saying – "You can't eat an elephant in one go".