Mar 7 2015 12:26PM GMT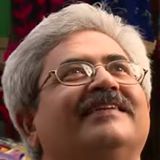 Profile: Jaideep Khanduja
Tags:
An analysis report published six years back stated around seventy percent of projects fail in one aspect or the other in meeting their:
-timelines,
-budgets,
-meeting customer expectations or
-scope completion.
A project success can be factored on key parameters like:
budget,
time,
deliverables and
benefits.
Obviously if a project crosses its budget there could be various reasons some of them being quite weird. Budget could have outburst due to the scope finalization not handled properly in the beginning. This is one of the examples lying in a weird category but is actually among most usual happening causes for project failure.
Some other reasons could be:
-milestones not achieved within a stipulated timeframe,
-resources failure,
-unexpected shortfall in manpower.
Mostly this happens if:
-stakeholders are not involved pretty much in the project,
-project itself is not monitored properly,
-there is no contingency plan in place and
-there is no well-defined guidelines and methodology for the project.
If we look at top three reasons causing project failures, those would be:
-undefined objectives of a project estimation
-ambiguous project planning
-top management involvement
The seventy percent project failing six years back still holds good though there are many new terminologies and organizations have evolved during this period that claim to deliver ninety percent success in your project.