Aug 17 2010 11:10AM GMT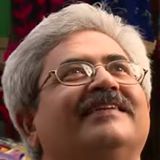 Profile: Jaideep Khanduja
Broadly a project manager and a project leader seem to carry a similar profile – that is of managing a project and leading it to success in stipulated time period. But if we seek a distinct clarification between the two roles – there comes a demand of a wide gap – as wide as 180 degrees. If one is a creator, another is a builder. If one is a sprinter, another is a marathon runner. If one is a swimmer, another is a flyer. if one is a dreamer, another is a doer. If one is a magician, another is a daredevil.
Project Manager
A manager is supposed to manage his project efficiently. Without taking much risk to avoid deviations from his project plans and milestone deadlines, a project manager would prefer to drive on a smooth road having least speed-breakers and potholes. The best team members, most comfortable deadlines, least cumbersome coding is what he would strive for. With a consistent manner of thinking, a project manager would prefer to strengthen himself and his teams with least changes during his project lifecycle management.
Project Leader
A project leader is supposed to be an innovator. He would be finding out new ways of performing a task rather than following the legacy or orthodox methodologies. He would be a person demonstrating 'walk the talk' rather than sitting on a chair and demanding the results. A project leader would not mind if things are not managed very efficiently as long as the desired results are coming upfront. Consistency is not a mandate for a leader. He would rather call for inconsistency and higher risk as he has an expertise to manage those situations.