Dec 8 2008 10:07AM GMT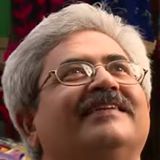 Profile: Jaideep Khanduja
Usually at the start of a new project, a project manager has to forget the sad points of the previous projects and also to get to ground from the unusual achievements too. At this juncture a project manager is supposed to start afresh with new zeal, a new team or new members in the team, a new working, a new strategy and a new requirement. At the start of any new project and during the project, if the project manager keep track of following 15 checkpoints, he is safeguarding his project towards timely and successful completion of his project. The 15 checkpoints can be listed as below (not in hierarchical manner though):
1. What development or implementation approach are you using?
2. Are you ready for the change?
3. Are you focused on continuous improvement?
4. What metrics do you use to decide the success or failure?
5. Are you using your previous project's measurements against current project performance?
6. Are you able to prove that your current development or implementation approach is optimized?
7. Is this proof based on objective measures or just an individual perception?
8. Are you aware of any soars in the project?
9. Are you prepared to not let those soars convert into festers?
10. Are you aware when to start measuring project performance?
11. Are you using the right metrics?
12. Do you analyze and document startup problems?
13. Do you document the learning at each step?
14. Are you improvising your practices?
15. Are you measuring effectiveness of each point listed above?