Dec 30 2015 4:21PM GMT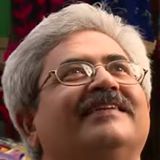 Profile: Jaideep Khanduja
Tags:
Successful teams is project manager's dream.
Teams are an integral part of a project. Every project manager dreams of successful teams working on his projects. Each team is an individual unit working in its individual capacity. Teams have to be properly organized for coordination and synchronization to deliver best results. The leadership role of project manager and other team managers become significant to drive it and thereby enabling all units to emerge as successful teams.
Let us talk about 10 most important ways to build successful teams:
Cultivation: Each team is like a set of plants in the nursery. The responsibility lies on the project manager to cultivate and nurture these plants. He has to be an enabler while cultivating these teams. Each plan ultimately has to grow and become a strong tree. If the cultivation and nurturing go well, the fruits of success are for sure. This can definitely ensure resulting in successful teams.
Environment: The environment around various teams must be healthy and open. Team members must be provided an environment where they don't feel fearful in accepting new challenges. If new challenges are accepted in a fearless manner then obviously there has to be ample scope of accepting failures. But each failure has to result into a great learning so that in the next challenging tasks, the risk lessens.
Learning: There must be no hindrance in learning and sharing. The project manager should act as a catalyst for his teams to build them as successful teams. A culture of asking "why" often is a good tool to keep the learning curve growing upwards. This always ensures creating successful teams.
Skills: Enhancement in skills of teams and team members should not be treated as a risk by the project manager. In fact, this is a baseless fear that the team members grooming fast start looking for opportunities elsewhere. That happens only when you start acting as a barrier either in their personal growth or stop giving them challenging tasks.
Monitoring: Monitoring in a healthy manner is very important for a project manager during his efforts of building successful teams. Monitoring should be with a sole aim of creating success stories. A sense of ownership should automatically evolve in the teams to deliver fast effortlessly without any compromise in quality.