Dec 4 2008 10:13AM GMT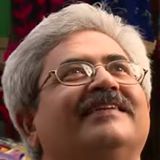 Profile: Jaideep Khanduja
A Project Manager is the key center position for running a successful software project. To run this show successfully, a project manager has to be a possessor of following 10 basic skills as listed below:
A good HR manager, to manage his team, needs to have strong interpersonal skills so that he is able to maintain a cohesive team who works in collaboration. He has to be a strong bonding agent in his team and the other teams working on the project.
He should work as a focused manager looking at positive aspects of his team members, without letting any unwanted behavior of his team members affecting the project. He should have a good relationship with his and other team members even if he doesn't like in person few of them.
He should be always be in a comfort zone and make others feel in a comfort zone. For this he may have to show a tremendous confidence in himself and others.
Project Manager should have excellent presentation skills as he is the person who is the window between the customer and his organization. To update, convince and win the customer about the progress of software development, the progress of implementation and the completion of project i.e. sign off from customer at various stages, the project manager has to sell himself by having marvelous presentation skills.
Project Manager has to inculcate the leadership skills in all his team members so as to make them independent in handling adverse situations and coming out of it successfully. Also in this way he will have to burn less energies in tackling each situation.
Project Manager has to have strong technical skills so that his team members do not lose confidence in him or do not fool him in technical aspects of the project. Although he doesn't have to do much of the technical work with his own hands but still having those skills to understand how his team members are doing and whether they are in the right direction, is very important during development and implementation.
Project Manager should be a firm believer in the Japanese term KAIZEN. He should ensure in making everyone believe that improvement has no end and is a continuous process.
Project Manager, along with having good presentation skills, should have equally strong communication skills too. During project lifecycle, 50% of his time is the acid test of his communication abilities.
Project Manager should be a strong estimator, a proactive in this regard. He should be able to estimate the progress of each individual, the skills of each member, the abilities, the show stoppers during the project, the customer delays or any other activity where an estimation is required.
And last but not the least, a Project Manager should be good parent, in regard to understanding himself, his team members, management, customer, other teams, peers – i.e. all involved in the project. He should have a good understanding of his words he is going to speak to his customer, the instructions he is going to give to his team members, the decisions he is going to take. He should be well aware of impact and effect of each of the activity he does during a project lifecycle.