Aug 31 2016 11:32PM GMT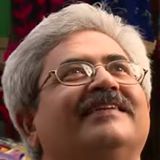 Profile: Jaideep Khanduja
Tags:
Let me talk about 10 posts on software testers. The first post of 10 posts on software testers is Knock, Knock it is a tester here talks about all that a tester handles during his job. His job includes documentation, test cases, testing, testing report, feedback, and verification. In fact, the feedback component is back and forth. Firstly, tester finds out bugs and submits the feedback report of bugs to programmers. They, in turn, fix the bugs and submit feedback to the tester.
The second of the 10 Posts on Software Testers is Progressive Software Testing Approach by acquiring Soft Skills – Step by Step. This post highlights the soft skills a tester requires in his career. In fact, these skills help to stay on and progress well.
The third of the 10 Posts on Software Testers is BVT or BVA – Boundary Value Testing or Analysis. This post talks about what we call as Boundary Value Testing. We also call it as Boúndary Value Analysis. In fact, the name of the post implies itself.
Fourthly, we talk about What is Black Box Testing. Here too, the title confiṛms what this post is about.
Next, it is Equivalence Partitioning (or Class) Testing Method. Though the title is quite clear to indicate what is it about, I would like to say a bit about it. This post tells the importance, purpose, and significance of Equivalence Partitioning Testing or Equivalence Class Testing.
10 Posts on Software Testers
My sixth post of the 10 Posts on Software Testers is Twenty ways to ensure complete coverage of software testing. This is an interesting post. In fact, it talks about all modalities of testing at a micro level.
The seventh post is Testing does not ensure risk-free or bug-free software. As a matter of fact, it is more than a testing to ensure foolproofing,
The next post is Twelve essential Steps of Software Testing Life Cycle (STLC). Here, let us re-examine STLC.
My ninth post of the 10 Posts on Software Testers is Change of Career, Testing to Development and vice versa. It is interesting to learn how easy, or how difficult it is to change the hats.
And the last post is 5 essentials while building test environment for software testing.