Sep 24 2012 10:19PM GMT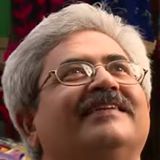 Profile: Jaideep Khanduja
Following parameters may be kept in mind while going for selection of an automating testing tool:
1. Cost: Cost of the tool should be clearly justifiable with the number of projects in hand, foreseen to come in future, cost of projects in hand and those coming in future. There is nothing wrong in looking for open source tools provided you have courage to go in depth of learning and adaptability.
2. Team Size: Large team size of developers vis-à-vis negligible testers is a death trap. You certainly need an automation tool else you will certainly require to increase number of testers.
3. Right Tool Selection: You just can't go and adopt any tool just for the sake of having an automation tool. There must be criteria of choosing right tool for right kind of product to be tested. All tools do not fit for all platforms.
4. Usability: Team who is going to use that tool must be comfortable in using it. It must be easy to operate, clear in understanding and least cumbersome to operate
5. Recording: An automated tool without recording and playing back provision is useless.
6. Manual Skills: Any kind of automated tool will require manual skills in terms of team member having capability of writing manual scripts to be embedded in the automation tool.
7. GUI: Prefer to have a GUI based tool where things are easier to handle and understand
8. Reusability: The tool should be able to build a library in an intelligent manner where it is easier to pick a script to be reused for similar kind of testing at a later stage on the same of different product.
9. Maintainability: Tool should be up and running for long. It should not die at a shorter length.
10. Community: You never can master a tool, whatsoever you choose. You need a community to share your achievements, pains, feedback, suggestions, and so on.