Oct 20 2008 10:30AM GMT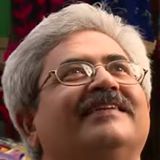 Profile: Jaideep Khanduja
This is in continuation of my previous blog where I listed the 10 most important must-dos for customer to have clear software requirements in first go. Ten most important must-dos for vendor to have clear software requirements according to me would be:
Vendor End:
1. Understand that an unclear or incomplete software requirement is never going to build good software.
2. Ensure that management selects the right person(s) for the purpose.
3. Ensure that management at back office is continuously involved in the whole process as per plan.
4. Ensure that customer management is clear in their goals to be achieved by this software.
5. Ensure that customer has identified the right people who are actually the process owners and not the subordinates of the process owners.
6. Do not hesitate in analyzing the each sub process station.
7. Ensure that analyst gets process owner's ample time to document each and every process requirement well.
8. Don't trust on your mind. Document along with the understanding of the process or soon after it. Keep getting it vetted by the process owners.
9. Keep updating customer management after the finish of each process.
10. Don't compromise with time and documentation.
Note: Please do not hesitate in giving your valuable add-ons. I might have missed out certain important points (if! Any!!).