Oct 17 2008 11:22AM GMT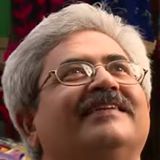 Profile: Jaideep Khanduja
Having clear software requirements is very important as it is going to be the foundation of the software to-be-built. Having clear software requirements in first go is equally important especially in case of overseas client. Few things are very well known to all:
1. Face to face interaction brings out more clarity as compared to any other mode of communication.
2. Documents collected and prepared are the vital asset of software requirements.
3. Selection of right person for the customer/software requirements study is very crucial (and sometimes it hurts at a very late stage)
4. Travel and time is a cost that is affecting the overall Project Cost, Margins and Profits – irrespective of whether customer or vendor is bearing it in the beginning.
Keeping all this in mind, the 10 must-do to have clear software requirements in first go, which I am listing below. There could be many more (which I would like to be added in the comments section), but these come to my mind as most important:
Customer End:
1. Ensure that management knows the purpose of the project
2. Ensure that management is continuously involved in whole process.
3. Ensure that the vendor representative(s) coming for the purpose is the right person(s). They should not only be the master of their domain but should have fairly good number of years of business exposure too.
4. Ensure that the process owners are the right persons to explain the process.
5. Ensure that the process owners have their process charts ready with them, the document is going to help really.
6. Ensure that the processes are sequenced in proper fashion.
7. Ensure that the time should not be the constraint for process owners. Devoting 6-8 hours for 2 days is always better than devoting 2 hours per day for 10 days. After all more time spent by the vendor representative is equal to more cost to the customer (overall project cost).
8. Ensure that the analysts (vendor representatives) keep updating their documents during the understanding of process or at the finish of a process. Let not a lot remain in the mind and be documented later.
9. Ensure that both the managements (vendor and customer) finally sign the document finally prepared (both have equal ownership on whatever has been documented).
10. Do not get bogged down by the size or volume of the document. Let it is as elaborative and explanatory as possible. Just be sure that it is crisp and to-the-point. Attach hand written papers, reports, formats, legacy manual with specific markings of important features required to be built in the new software.
Note: Please do not hesitate in giving your valuable add-ons. I might have missed out certain important points (if!). A similar set of guidelines for the vendor end, I would be posting in my next blog.