Nov 24 2015 2:13AM GMT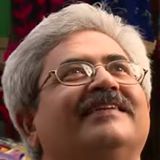 Profile: Jaideep Khanduja
Tags:
Continued from the previous post.
3. Is it analytics that is more important or the tracking, or you need some specific kind of reports? You must clearly understand your priorities and business needs to zero down a specific tool to use. All tools might not be able to handle your core challenges. Jot down your project management requirements that you need for tracking your project. Some challenges might go beyond simple tracking and managing a project.
4. Chalk out your team composition. Is your team comprising of very few people or it is multi-teams project organization? Is it co-located? Is it an offshore or onshore? Are all stakeholders available in a single timezone or they are at different timezones? How many persons would be actually using the tool?
5. Collaboration is required to what extent is important to understand. Your requirement for a collaboration tool might be quite exhaustive to take care of voice, images, videos, text, emails, text messages, and even phone calls. Or it might only limit to simple text sharing. Depending on this, you might require a collaboration tool as an additional layer on top of a project management tool.
6. You might need a tool that has mobility part embedded in it. There has to be a lighter version available of the heavy tool that can be easily used on a smartphone for your people who are mostly on-the-move.
7. There needs to be a feature for auto alerts in the form of messages, emails or even an automated phone call.
8. Your reporting to management is going to be in what shape? This depends on your management requirement. It might be simply a graphical presentation, or they might ask for detailed charts, or it might be both.
9. A workflow might be required for change requests, approvals and automatically becoming part of your next milestones post approval.
10. Customer end might be required to be a part of your project management tool to observe the progress of a project. To what extent and what all information needs to be shared is quite important to be clear of.
This is not all. There could be many more points like this that you need to introspect before finalizing a project management tool. In the nutshell just remember that there should not be any key points that are not taken care by your tool and you need to keep a track of those in a separate way. That might make your task quite cumbersome.