Nov 24 2015 2:11AM GMT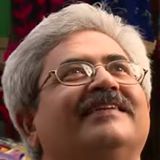 Profile: Jaideep Khanduja
Tags:
Project Management Software – A wise step
The budgets have been squeezing, the team size is getting smaller, but the number of projects is continuously increasing in any business. A demand of increase in efficiency of the project manager is increasing tremendously from the business side and this, in turn, impacts the whole team's working on a project. A project manager needs to be quite intelligent in choosing a project management software to track and manage his projects.
It was Microsoft Project that was only the single option available in the market around a decade ago. But gradually many other project management tools jumped in the foray that are not only cost effective but are as good or rather a better choice. Project Management software like Trello, Podio, Wrike, Volerro, Zoho, Jira and many more are there that are available today as a better option. It is not that Microsoft Project is not effective. But then you have a choice among others that are equally good to use and manage your project portfolios.
What does a Project Manager need to know so as to choose the best tool available? Here are some of the key points to note in that direction:
1. Why do you need a
project management tool
or software? There could be many reasons for that, but then you need to be clear about all those factors. Obviously, you cannot try all before arriving at a conclusion.
2. Besides business applications, there are many other areas in a corporate or in your professional/personal areas where you need to track and manage projects. You ought to be very clear on what kind of project you are working on. It might be about organizing business tours or it is a ramp up of a new business office. All project management software might not fit in for all kind of projects. For certain specific kind of projects, there are specialized features rich tools.