Sep 11 2009 10:00AM GMT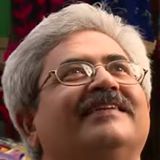 Profile: Jaideep Khanduja
Project Management is not simple. It requires lot of skills (and learning and experience) to become a good project manager. A good project manager is the one who plans and executes well – all the stages of a project. Finally if project finishes in time with a SMILE ON CUSTOMER FACE, the project can be treated as successful. It is the option of a project manager to label himself as "lousy" project manager or "successful project manager" depending on how he/she manages the show throughout.
To become a "lousy" project manager, following steps can be followed which are quite simple in nature and easily adoptable. Vice versa of these steps can help you in becoming a "successful" project manager, but following that will require some smart efforts and a "fire in the belly".
The steps are:
10. Don't own the project: You can easily pass on the buck to anyone engaged in the project. Keep yourself focused on the minutest of the failures and find out the right guy to be blamed for it. With smart reasoning you can easily convince the management and other stakeholders about the failure, its reasons and justification for delays in the project.
9. Assure insufficient customer requirement gathering: To achieve your target, ensure that the customer requirements are not gathered in the proper fashion. Ask irrelevant questions to customer and that to the irrelevant persons for gathering customer requirements. This will surely give you a good reason to convince customer later that it is because of their fault in specifying proper requirements that the product built in not meeting their requirements and you will have another stack of 'months' in your kitty to linger on the project.
8. Build a thick wall: Between your management and customer, build a thick wall so that all communication never gets transparent. This will help you in moulding the things in your way as and when required. Similarly build a thick wall between various sub-teams in your project like testers and developers, developers and implementers etc.
7. Build inappropriate teams: For managing your different phases of project, inject inadequate number of persons in your various teams responsible for different phases of the project. Also ensure that that most of the team members are "dumb" enough in knowledge and smartness so that you can easily place the "failure" hat on anyone's head at any rough moment of the project.
6. Ambiguous documentation: Ensure that the documentation is not at all crisp clear at any phase of the project. Let it be as ambiguous as possible, but in a smarter way, so that nobody is able to figure out the objectionable part.
5. Stay unfocused: Find out some other critical issues not related to project but that can easily make you reasonably justified for not able to devote proper time on the management of project.
4. No Reporting: Let each member enjoy. Make no provision of timely reporting about the progress of project.
3. Dearth of technical knowledge: Don't develop your technical knowledge required for your project. Let your technical people befooling you in their own way. Ignorance is always bliss.
2. Be Political: Keep on taking your customer on a different track by telling them wrong stories about your management and product in process. Also keep informing your management about customer's lack of knowledge, involvement, providing of sufficient key users etc. that will become your strong ammunition for shielding you.
1. Repeat everyday: All points above have to be read repeatedly everyday so that you end in becoming a "perfect loser" at the end of the day.