Mar 1 2010 1:19PM GMT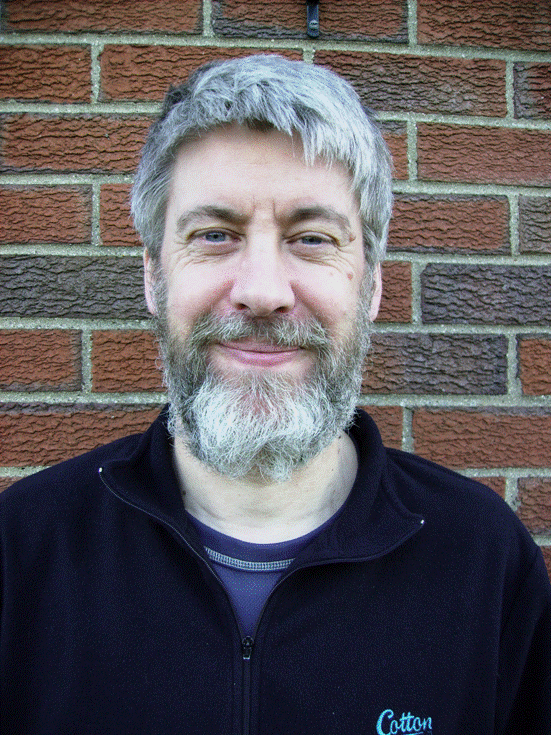 Profile: Richard Siddaway
Tags:
Authors: Kenneth Hess and Amy Newman
Publisher: Prentice Hall
ISBN: 978-013-714297-2
Subtitled Virtualization from the Trenches the book sets out to be "The 100% Practical Guide to Making Virtualization Work in Enterprise Environments". I tend to judge a book on a number of points:
Is it technically accurate?
Does deliver the material it claims to deliver?
Is worth the cost of purchase and the time I spend reading it?
We'll see how this stacks up at the end of the review.
At 290 pages Practical Virtualization Solutions is divided into a number of parts:
1. Virtualization Basics and Technology Choices
2. Applying Virtualization
3. Building the Virtual Infrastructure: Hardware's Role in Virtualization
4. From Development to Production: Managing the Virtual Infrastructure
Part 1 consists of 8 chapters.  The first chapter covers the question "Why virtualise?" It supplies a good coverage of this question though the section on minimising hardware costs is not particularly clear. Chapter 2 looks at the types of virtualisation that are available including hypervisors, emulation and shared kernel.
The next 6 chapters each give an overview of a virtualisation platforms, namely: VMware server, VMware ESXi, Citrix XenServer, Microsoft Virtual PC, Microsoft Hyper-V and Sun VirtualBox. Some of the choices seemed a bit surprising especially Virtual PC and VirtualBox. Virtual PC is a platform for running a couple of Virtual Machines on your desktop computer it's not an enterprise virtualisation platform. It does not, as claimed, support 64bit hosts.
Equally surprising was the exclusion of the Novell virtualisation solution especially given the relationship, and mutual support, agreed between Microsoft and Novell. The chapter on Hyper-V is also disappointing in that the version under review appears to be that in Windows Server 2008 rather than Windows Server 2008 R2. The R2 version is a significant upgrade and would have been available during the writing of the book.
The rest of the book uses VMware as examples which is fair enough if that is the platform with which the authors have most experience . However, it does give the impression that the authors think VMware is the correct platform for enterprise level server virtualisation.
Part 2 starts with chapter 9, which covers configuring and tuning the virtualisation hosts as well as physical to virtual migrations. Chapter 10 covers desktop virtualisation including Terminal Services, hosted desktop (VDI), web based solutions and CD or USB drive based solutions. While recommending against VDI type solutions the chapter fails to mention some of the benefits around licensing and the fact that provisioning servers can drastically reduce the number of images needed. What was missing from this chapter was a discussion of application virtualisation using products such as Microsoft's App-V (Softgrid) that offer a way to virtualise the presentation of applications for mobile and static workers.
Chapter 11 on Network and Storage Virtualisation is a bit mixed. The storage virtualisation section I found interesting and informative as I didn't know much about this area. The network section spends a lot of time discussing VPNs and VLANs which seemed at a tangent to the rest of the book.
Part 3 discusses hardware. Chapter 12 discusses form factor and sets out the pros and cons of rack mounted servers and blades. I'm not a big fan of blades as I think they bring in an un-needed level of complication but the discussion was fair. Chapter 13 on choosing a Vendor seemed a waste. Many organizations have a preferred vendor, or buy from however has the best deal available. I agree with the comment about buying quality hardware but it doesn't need a chapter to make it. Chapter 13 covers network virtualisation and storage virtualisation again – properly this time. This is a very useful and informative chapter.
Part 4 covers the virtualisation project with the usual stages of planning (chapter 15), deployment (chapter 16) and post implementation (chapter 17). One piece missing from the section discussing management of the virtual environment is Microsoft's System Center Virtual Machine Manager which can manage Hyper-V, Virtual Server, Novell and will manage VMware in the future. Other products are making similar expansions to cover multiple platforms.
The book assumes a single virtualisation platform for the enterprise but in reality many, if not most, organisations will have a heterogeneous environment with multiple platforms. A section discussing the implications of this would have been useful.
I said at the beginning I have three criteria:
Is it technically accurate?
Does deliver the material it claims to deliver?
Is worth the cost of purchase and the time I spend reading it?
How does the book stack up against them?
For technical accuracy I would give 8/10. There are a number of small inaccuracies but nothing leaped out as being a major error. The technical coverage I thought was a bit patchy with some products, presumably the ones the authors are most familiar with, getting more attention.
The claim to be a 100% practical guide to making virtualisation work I don't think is met. This book by itself is not sufficient to guide a virtualisation project in an organisation of any size. However, I think it is a superb introduction to virtualisation for any one new to the subject.  Overall, I would give the book 7/10 on this criterion.
The final judgement is on cost and time to read being worthwhile. At £28.99 ($39.99) full price it is quite expensive for a book that barely manages 300 pages including the index. The on line book shops bring the price down to a more realistic figure.  Was it worthwhile reading? Yes. I've been around virtualisation projects for a while but still managed to learn some things from it. Trying to judge the book from a virtualisation newcomer's perspective I'd probably give it 8/10.
Overall, I'd give the book 8/10 and think of it as a good introduction to the subject but definitely not the last word.