Aug 2 2018 9:30PM GMT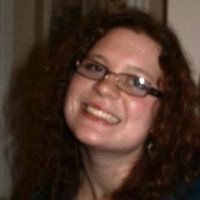 Profile: Kaitlin Herbert
Tags:
Zero-day is a flaw in software, hardware or firmware that is unknown to the party responsible for patching or otherwise fixing the flaw. Continued…
Quote of the Day
"Zero-day vulnerabilities are presumably unknown by the software creator, so there is no way to patch the software to defend against the vulnerability." – Russ White
Learning Center
New Walmart CISO discusses protecting the world's largest retailer
In part two of a wide-ranging interview, Walmart CISO Jerry Geisler, who stepped into the role in January, talks about evaluating the Fortune 1 retailer's security posture, 'three big buckets' the company is focused on right now and advances in its cloud strategy.
Zero-day Telegram vulnerability exploited for cryptomining
A zero-day Telegram vulnerability discovered by Kaspersky Lab was used by Russian cybercriminals to spread cryptomining malware.
Microsoft patches Internet Explorer zero-day 'Double Kill'
For May 2018's Patch Tuesday, Microsoft fixed an Internet Explorer zero-day vulnerability that was actively exploited in the wild by an advanced persistent threat group.
Understanding the exploit market: How data breaches happen
Quickly upgrading software with the latest patches is essential when you understand how data breaches happen and how the exploit market can work against you when you have network and system vulnerabilities. Our expert walks you through how attackers take advantages of vulnerabilities.
Adobe zero-day fix precedes June Patch Tuesday
An Adobe zero-day exploit stole the attention of administrators before Microsoft addressed about 50 security updates this June Patch Tuesday. Find out which vulnerabilities to prioritize this month and how to address the updated advisory for the Spectre vulnerability.
Trending Terms
exploit
advanced persistent threat
vulnerability scanner
Stuxnet
Google Project Zero
Patch Tuesday
Quiz Yourself
Ransomware hasn't been in the news for _______ but it seems to be making a comeback.
a. a while
b. awhile
Answer