Dec 6 2017 6:45PM GMT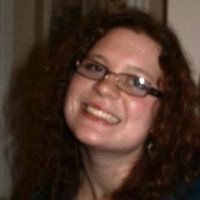 Profile: Kaitlin Herbert
Tags:
Yoda conditions, also known as Yoda notation, is a way of formatting code that reverses the standard order of an equality conditional statement. Continued…
Quote of the Day
"How much ancient code from legacy languages do you come across in dealing with enterprise IT? Are you afraid to tinker with it?" – Joel Shore
Learning Center
Infrastructure as code benefits those willing to learn
Infrastructure as code benefits an IT organization in daily management, as well as audit tasks, but it's only achieved with hard work and new skills.
No-code/low-code project management best practices
Taking on no-code/low-code management can be overwhelming. Expert Zach Flower discusses best practices for low-code development platforms.
DevOps testing: Never trust the world outside the enterprise
DevOps testing requires a culture shift that puts an appropriate focus on security. How do security pros address the risks posed by infrastructure as code?
How a tester can contribute to the code review process
You don't need to know how to code to contribute during code review. Expert Matthew Heusser walks you through the code review process.
Low-code platforms move the BizDevOps trend forward
Low-code platforms allow business leaders to build applications alongside developers, bolstering the BizDevOps trend in the year ahead.
Trending Terms
syntax
code review
Infrastructure as Code
low-code/no-code development platform
BizDevOps
code
Writing for Business
The code __________________________.
a. needs to be rewritten badly
b. badly needs to be rewritten
Answer