Jul 19 2018 8:19PM GMT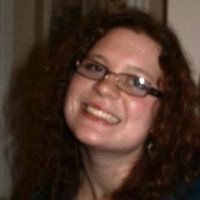 Profile: Kaitlin Herbert
Tags:
XMPP is a communications protocol based on Extensible Markup Language (XML). Continued…
Quote of the Day
"When setting up a two-way communication channel, where there is structured data and devices are not memory constrained, use XMPP." – Sushant Taneja
Learning Center
Better team messaging app security could boost enterprise adoption
Cisco recently unveiled security updates to its Spark service. Team messaging apps, in general, could see greater adoption with these enterprise controls.
GoToMeeting client adds business messaging to chase rivals
The GoToMeeting client is getting business messaging and automated transcription as LogMeIn chases web conferencing rivals Zoom and Cisco Webex.
Cisco eyes blockchain messaging for better security
Vendors, including Cisco, are hoping blockchain messaging can offer more security than the traditional encryption used for group communications.
Standardizing on unified communications standards
Enterprise adoption of unified communications (UC) standards—like SIP, XMPP, SIPconnect 1.1 and TIP—is fast becoming an imperative driven by increased user demand for extranet connectivity and access to UC apps beyond the firewall.
XMPP: IoT protocol winner, or second place to MQTT?
The open, community-based XMPP-IoT standard is entering the wild world of the internet of things, but it may not be the best choice for every IoT deployment.
Trending Terms
XML
instant messaging
IETF
SIP
Jabber
ICQ
Quiz Yourself
No matter how important your message is, if you don't choose the right delivery channel, the point is ____.
a. mute
b. moot
Answer