Sep 18 2018 6:48PM GMT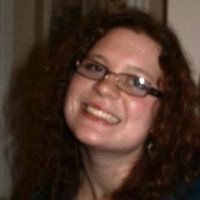 Profile: Kaitlin Herbert
Tags:
Windows as a service is the approach Microsoft introduced with Windows 10 to deploy, update and service the operating system. Continued…
Quote of the Day
"To determine how they should schedule Windows 10 updates, IT professionals must understand a number of basic concepts related to Windows as a service." – Robert Sheldon
Learning Center
Reduce update-related downtime after a Windows 10 OS upgrade
After a Windows 10 OS upgrade, IT pros and users must adjust to the Windows-as-a-service update cadence. Learn how to minimize the downtime associated with updates in Windows 10.
Microsoft subscriptions aren't right for everyone
Microsoft subscriptions might be the new normal, as the software vendor makes a strong push toward cloud services. Learn what IT needs to know to prepare.
How to solve Windows 10 updates problems
This guide is an all-in-one resource for IT administrators struggling to handle Windows 10 updates problems. Learn how automatic updates work, what problems could crop up and what tools IT can use to solve them.
Configure a complete enterprise DaaS deployment
Planning and constructing a successful enterprise DaaS deployment takes work. Get to know the top vendors and considerations before launching a project.
How do the Windows 10 servicing channels work?
IT can use the features and functionalities of the Windows 10 servicing channels to configure updates for specific groups of devices. Learn about the use cases for each of these update configurations.
Trending Terms
ISV
Windows Server Update Services
desktop as a service
Microsoft Intune
Microsoft Windows Update for Business
Windows 10 Update Assistant
Quiz Yourself
The complexity of replacing some legacy systems with new desktops depends on the antiquity of the systems that are still _______.
a. extant
b. extent
Answer