May 10 2018 6:34PM GMT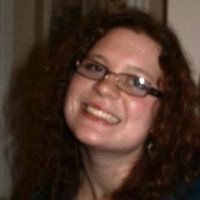 Profile: Kaitlin Herbert
Tags:
Wi-Fi Protected Access (WPA) is a security standard for wireless internet connections. It improved upon and replaced the original Wi-Fi security standard, Wired Equivalent Privacy (WEP). Continued…
Quote of the Day
"The most common protocol used to connect IoT devices via Wi-Fi is WPA2 — also known as Wi-Fi Protected Access II — as it defines how a router and Wi-Fi client devices perform the 'handshake' network connection process to negotiate the encryption used to secure the connection." – Michael Cobb
Learning Center
How will the new WPA3 protocol strengthen password security?
The WPA3 protocol aims to better protect the next generation of Wi-Fi-enabled devices. Discover how this new Wi-Fi protocol works and how it's different from its predecessor, WPA2.
WPA3 Wi-Fi protocol aims to improve security in 2018
The Wi-Fi Alliance announced the finalized WPA3 Wi-Fi protocol standards, which will be put in place in 2018 to improve security.
Battle of the IoT networks: Cellular versus Wi-Fi
Cellular or Wi-Fi. Given each technology's bandwidth, cost, coverage and security characteristics, which should IoT application developers choose? Sierra Wireless' Philippe Guillemette discusses.
Wireless security protocols: The difference between WEP, WPA, WPA2
Learn the difference between WEP, WPA and WPA2, and find out which of these wireless security protocols is best for your WLAN.
Why WPA2-PSK can be a security risk even with an uncracked key
WPA2-PSK can be used to improve Wi-Fi security, but it has its flaws. Here's a look at WPA2 and other Wi-Fi security methodologies.
Trending Terms
WEP
TKIP
802.1X
Extensible Authentication Protocol
RADIUS
hot spot
Writing for Business
Customers began to complain that their Wi-Fi routers were ________ connectivity.
A. losing
B. loosing
Answer