Apr 11 2017 7:56PM GMT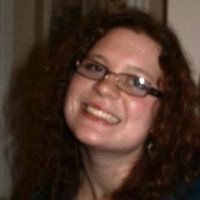 Profile: Kaitlin Herbert
Tags:
A Web application firewall (WAF) is a firewall that monitors, filters or blocks data packets as they travel to and from a Web application. Continued…
Quote of the Day
"Although WAFs are most helpful for applications where source code is not available, other applications benefit because WAFs can provide protection during the period between the discovery of a vulnerability and the release of updated source code." – Karen Scarfone
Learning Center
Stop app attacks with a Web application firewall
App attacks are increasing and web application firewalls are a key to halting them. Learn how to determine which WAF is best for your enterprise.
Business-use scenarios for a Web application firewall deployment
Expert Brad Causey outlines the business cases for deploying Web application firewalls (WAFs) and explains how they protect organizations with applications exposed to the Internet.
How cloud WAF implementations can improve application security
Cloud WAF provides protection for applications hosted off-site or in the cloud. Learn about how providers filter traffic and transfer logs to enterprises.
Four questions to ask before buying a Web application firewall
Expert Brad Causey outlines the important questions enterprises need to ask when buying Web application firewalls to make sure they are procuring the right WAF for their business needs.
What are the compliance requirements for Web application firewalls?
Why organizations are opting for Web application firewalls and how to keep them up to date with compliance mandates for maximum security protection.
Trending Terms
cross-site scripting
PCI DSS
SOAP
zero-day exploit
AWS Web Application Firewall
next-generation firewall
Writing for Business
A Web application firewall (WAF) is able to detect and _____ new unknown attacks by watching for unfamiliar patterns in the traffic data.
A. avoid
B. prevent
Answer