Aug 17 2018 5:07PM GMT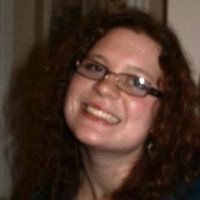 Profile: Kaitlin Herbert
Tags:
Wear leveling is a process that is designed to extend the life of solid-state storage devices. Continued…
Quote of the Day
"Wear leveling can increase write amplification and potentially effect solid-state drive performance, depending on how it is implemented." – Robert Sheldon
Learning Center
Solid-state drive performance metrics go beyond latency, IOPS
Vendors base solid-state drive performance specs on IOPS and latency figures, but write amplification, SSD architecture and the storage controller are factors.
Key factors that affect NAND flash memory endurance
Several factors can shorten NAND flash memory durability, including some measures that vendors take to improve the life of their drives.
How are SSD garbage collection, wear leveling and TRIM different?
SSD garbage collection, wear leveling and TRIM are features used to give the speedy storage hardware a longer lifespan in your VMware shop.
Charge trap technology advantages for 3D NAND flash drives
Charge trap technology is being used more frequently in NAND flash SSDs and provides clear advantages. These cells are less likely to be damaged and leak electrons compared with floating gate cells. However, charge trap technology has its own set of reliability issues.
The ultimate guide to NAND flash technology
It's important for IT buyers and administrators to understand NAND flash technology. Layers, bits per cell and durability are all concerns.
Trending Terms
NAND flash memory
P/E cycle
solid-state storage
flash controller
TRIM
garbage collection
Quiz Yourself
If you don't _______ your data effectively, you risk losing it.
a. backup
b. back up
Answer