Jun 13 2017 7:22PM GMT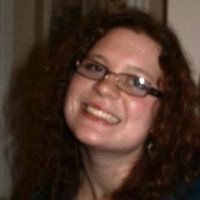 Profile: Kaitlin Herbert
Tags:
Wave Analytics is a business intelligence (BI) platform from Salesforce.com that is optimized for mobile access and data visualization. Continued…
Quote of the Day
"Wave can ingest all data from diverse data sets and effectively create the benefits of denormalized data on the fly." – Adam Bataran
Learning Center
To update its insurance agency software, Farmers went with Salesforce
To modernize its web presence and claims process, Farmers Insurance updated its insurance agency software with Salesforce.
Salesforce Wave Analytics App integrates with B2B marketing
By integrating third-party applications, Salesforce Wave Analytics App is expected to make data and insight more actionable for customers.
Companies still struggle to unlock customer data analytics insight
Customer data analytics is the new black in sales, marketing and service. Companies know understanding customer data will lead to success in the future.
Accenture serves up data for all via Salesforce Wave analytics
Accenture went from no CRM to having 25,000 users on Salesforce Sales Cloud within five months. Next up, data for all via Salesforce Wave Analytics.
Business analytics tools help music-identifying app uncover insights
With the adoption of business analytics tools, Shazam's global offices now all receive the same data reports and can more easily spot trends.
Trending Terms
Salesforce.com
data visualization
mobile first
business intelligence
data analytics
predictive analytics
Salesforce Einstein
Writing for Business
The ability to visualize data is important now and will only become _______ in the future.
a. more so
b. moreso
Answer