May 4 2017 6:54PM GMT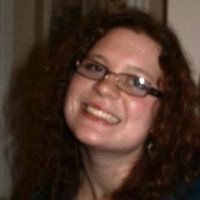 Profile: Kaitlin Herbert
Tags:
A walking skeleton, in the context of software development, is a minimal initial implementation of an application's architecture that includes and connects the basic components of the system. Continued…
Quote of the Day
"By using test-driven development and continuous integration effectively, you can ensure not only your application is high quality, but your unit tests are high quality as well." – Matt Heusser
Learning Center
Effective test-driven development and continuous integration
In this tip, Matt Heusser explains maintenance considerations when using test-driven development and continuous integration in a development environment.
Five things to know about the future of microservices and IoT
There's a perfect storm brewing in IoT that will push microservices into new and traditional industries. The benefits are high and risks are low.
Use Agile software testing principles to plan your tests
Two Agile software testing approaches — testing quadrants and the test automation pyramid — will put you on your way to creating a solid strategy to fully test your applications.
Test your knowledge on code refactoring
Do you know how to refactor effectively? This quiz will put your knowledge of code refactoring to the test.
Using API Blueprint and Dredd for stronger, test-driven documentation
Zachary Flower lays out the benefits of test-driven development and explains how API Blueprint and Dredd can help.
Trending Terms
source code
test-driven development
unit testing
refactoring
agile software development
continuous integration
Writing for Business
Test coders will develop scenarios and exercises to test new code _________________
a. (after each unit is written).
b. (after each unit is written.)
Answer