Sep 19 2017 4:29PM GMT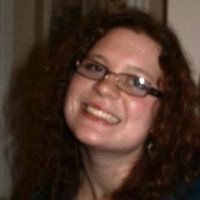 Profile: Kaitlin Herbert
Tags:
A virtual reality headset is a heads-up display (HUD) that allows users to interact with simulated environments and experience a first-person view (FPV). Continued…
Quote of the Day
"Businesses adopting virtual and augmented reality technologies need a robust application development infrastructure — one that supports a variety of headgear, networking options and software." – Paul Korzeniowski
Learning Center
Impact of virtual and augmented reality technologies comes into focus
Virtual reality, mixed reality and augmented reality technologies promise to reshape the IoT market by turning data into action.
Augmented and virtual reality make a play for the enterprise
Experts at Deloitte Digital explained why augmented and virtual reality are poised to shake up the enterprise: The Data Mill reports.
Virtual reality could create more immersive visual collaboration
Virtual and augmented reality could be the next step in visual collaboration. Learn how VR and AR hardware present new opportunities for enterprises.
Oculus trial: Even if Facebook loses, VR to prevail
No matter the outcome of the Oculus trial, VR will have its day in the enterprise. CIOs, take note. Also in Searchlight: U.S. DOL sues Oracle; Twitter drops Fabric.
Virtual reality devices are the next generation of computing, IDC says
When evaluating wearables, IT can't leave out augmented and virtual reality devices, which are poised to have a major effect on the enterprise.
Trending Terms
heads-up display
virtual reality
Oculus Rift
Microsoft HoloLens
wearable computer
holographic processing unit
room-scale VR
VR gaming
Quiz Yourself
________ reality uses an existing environment and overlays digital information on top of it.
a. Virtual
b. Augmented
Answer