Aug 26 2019 7:22PM GMT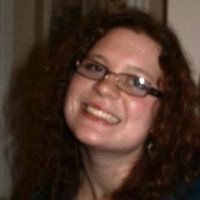 Profile: Kaitlin Herbert
Tags:
A virtual private network (VPN) is programming that creates a safe, encrypted connection over a less secure network, such as the public internet. Continued…
Quote of the Day
"The future of VPN services reflects the industry's trend toward software networking, evident in developments like SD-WAN and public cloud. The need for flexible technology is a main driver." – Robert Sturt
Learning Center
The future of VPN will reflect the need for flexibility
The growth of SD-WAN and public cloud are shaping the future of VPN technology, highlighting the demand for flexibility and usability. Learn how changes in software and security capabilities will affect VPN services.
SD-WAN vs. VPN: How do they compare?
While software-defined WAN and internet VPN services share similarities, enterprises need to look at SD-WAN vs. VPN to determine which technology might prove more beneficial and align with business requirements.
What VPN alternatives should enterprises consider using?
VPN alternatives are being considered as serious VPNs vulnerabilities are discovered in popular products. Learn the risks and how companies can benefit.
Are there security benefits to using a site-to-site VPN?
A site-to-site VPN can offer some security benefits to organizations that may not need a traditional VPN. Here's what enterprises should know.
Site-to-site VPN vs. remote-access VPNs: What's the difference?
Learn about the protocols supporting site-to-site VPN vs. remote-access VPNs. Both serve important roles, so enterprises should consider the factors most important to them before selecting the approach they may want to use.
Related Terms
tunneling
IPSec
SSL
Point-to-Point Tunneling Protocol
Layer 2 Tunneling Protocol
VPN appliance
Quiz Yourself
When we learned that our relaxed approach to VoIP security made us more vulnerable to corporate espionage, we decided it was time to take a different ____.
a. tack
b. tact
Answer