Jan 10 2018 2:54AM GMT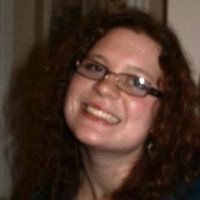 Profile: Kaitlin Herbert
Tags:
VoIP (voice over IP) is the transmission of voice and multimedia content over Internet Protocol (IP) networks. VoIP historically referred to using IP to connect private branch exchanges (PBXs), but the term is now used interchangeably with IP telephony. Continued…
Quote of the Day
"To ensure proper identification and troubleshooting of VoIP-related issues, a business should consider a holistic approach to communications monitoring." – Michael Brandenburg
Learning Center
Unified communications vendors continue consolidation carousel
The consolidation trend among unified communications vendors continues, as Polycom, Star2Star and West announce mergers and acquisitions.
The voice technology evolution: From analog to digital to VoIP
Editor Jean DerGurahian reflects on what voice technology used to mean for the phone call process and how quality standards remain the same today.
Network pros troubleshoot VoIP quality, reliability
The need for high VoIP quality keeps network managers focused on performance and reliability as they develop communication services.
The omnichannel contact center is now mandatory
The omnichannel contact center is becoming increasingly important. But voice communications is still the preferred channel for many consumers.
What are the requirements for E911 services for VoIP providers?
Learn the requirements to maintain E911 services and ensure the correct information is routed to the appropriate authorities during an emergency call.
Trending Terms
private branch exchange
IP telephony
endpoint device
WebRTC
real-time communications
UCaaS
Writing for Business
The _______ reason a company switches to VoIP is to save money.
a. principle
b. principal
Answer