May 25 2017 3:40AM GMT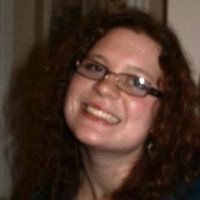 Profile: Kaitlin Herbert
Tags:
A voice signature is a type of electronic signature that uses an individual's recorded verbal agreement in place of a handwritten signature. Continued…
Quote of the Day
"Voice has been around awhile. When you call into a call center, there is a good possibility that your voice is being evaluated for antifraud purposes." – Brendon Wilson
Learning Center
Barclays replaces passwords with voice authentication
A new voice authentication system has been rolled out at financial services firm Barclays and will replace customer passwords with voiceprints.
Mobile endpoint security: What enterprise infosec pros must know now
Achieving mobile endpoint security can be tough. This essential guide walks security pros through its many aspects.
What's next for mobile biometrics
Mobile biometrics can authenticate users based on their fingerprint, iris and more, allowing mobile IT admins to bypass hated password or PIN requirements.
How mobile biometrics can strengthen security
Mobile biometrics, such as iris and facial scanning, is making its way into the enterprise, and is poised to replace usernames and passwords.
Learn about user authentication methods, from passwords to biometrics
The password might not be dead but that doesn't mean it's working. This guide looks at how other user authentication methods can supplement it.
Trending Terms
can you hear me?
Electronic Signatures in Global and National Commerce Act
biometric verification
voiceprint
biometrics
encryption
Writing for Business
The credit union website uses two-factor authentication to protect _____ members.
a. their
b. its
Answer