Feb 26 2018 5:02PM GMT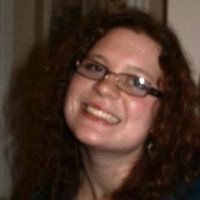 Profile: Kaitlin Herbert
Tags:
Virtualization sprawl is a phenomenon that occurs when the number of virtual machines (VMs) on a network reaches a point where the administrator can no longer manage them effectively. Continued…
Quote of the Day
"The great irony of virtualization sprawl is that it threatens the consolidation benefits that make virtualization attractive and cost-effective in the first place." – Stephen J. Bigelow
Learning Center
Control VM sprawl with the right management tools
In this two-part series on how to control VM sprawl, we take a look at how implementing policies and right-size provisioning can prevent resource waste.
Benefits of VMs include workload mobility and fast duplication
Benefits of VMs include server consolidation, increased utilization and faster recovery times after failure, but there are some disadvantages as well.
Manage containers in cloud computing to prevent sprawl, cut costs
Containers in cloud computing have improved portability, but like VMs, they are susceptible to sprawl. Use these deployment tips to protect your budget.
The function and importance of server virtualization management tools
Server virtualization management tools help highly virtualized infrastructures by providing visibility into their VMs and physical hosts.
The best ways to control virtual machine sprawl
Find out how to reclaim a data center that's overrun with virtual machine sprawl. While daunting, with a little organizing and the right tools, it's doable.
Trending Terms
golden image
virtual machine lifecycle management
server sprawl
VMware template
server consolidation
zombie VM
Writing for Business
Application streaming and virtualization can help you _______ greater network efficiency.
a. attain
b. obtai
Answer