Jul 11 2019 3:51PM GMT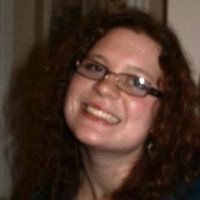 Profile: Kaitlin Herbert
Tags:
VM automation is the ability for a virtual machine (VM) to perform basic functions and optimize performance on its own or with minimal manual input. Continued…
Quote of the Day
"Admins looking to automate VM tasks should consider whether or not their workloads are large enough to benefit from automation." – Stefani Muñoz
Learning Center
VM automation strategies and benefits for sizable workloads
VM automation can provide several benefits, such as speed and consistency, but not all workloads are suited for this process. IT administrators must be aware of their own workloads, common mistakes and tools offered before incorporating automation into their environments.
What VM automation tools are available?
Learn about the various types of VM automation tools you can choose from to enable rapid and predictable resource provisioning. Automation is rarely a discrete product, but is part of a larger tool set, so careful evaluation is necessary.
VMware Workstation 15's built-in REST API eases VM automation
VMware's Workstation 15 has several new features — notably, a built-in REST API you can use for automation. Easily power machines off and on, and save time using this helpful tool.
What are the most common virtualization automation mistakes?
There are three primary mistakes you might make when implementing virtualization automation. Avoid them by examining your business policy, double-checking VM configuration and accommodating changing business needs.
How can automation help with VM creation and maintenance?
Automation can help ease VM creation and maintenance, allowing administrators to quickly provision and patch large numbers of virtual servers.
Trending Terms
VMware vSphere PowerCLI
VMware vRealize Suite
virtual machine
IT automation
VMware DRS
Quiz Yourself
Application streaming and virtualization can help you _______ greater network efficiency.
a. attain
b. obtain
Answer