Jul 28 2017 4:11PM GMT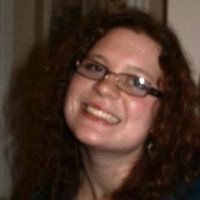 Profile: Kaitlin Herbert
Tags:
Visual analytics is a form of inquiry in which data that provides insight into solving a problem is displayed in an interactive, graphical manner. Continued…
Quote of the Day
"The BI world has spent the last few years focusing on making reports visually compelling and easy to create, but there's a lot more to a good report than how it looks." – Mico Yuk
Learning Center
Many businesses use BI reporting systems wrong, but they can improve
Consultant Mico Yuk offers tips to help businesses avoid some of the most common pitfalls in using BI reporting systems.
Visual data analytics make genomics in healthcare possible
One hospital is using Tableau's visual data analytics software to effectively leverage genomics in healthcare and improve patient care.
Doors opening for open source data visualization tools
Users of open source data visualization tools say the technologies have become more polished and functional, enabling them to handle much of the visualization load from companies.
The other intersection of IoT and analytics
While BI technology is reasonably mature, we are yet to see exactly where the IoT train is headed and how it will manifest itself in the business world.
Visualizing data forces BI teams to take a deep look at corporate info
Data visualizations have become key components of BI applications. But there's more than meets the eye to visualizing data for end users through the use of data visualization tools.
Trending Terms
data visualization
data scientist
mobile business intelligence
location intelligence
data management
business analytics
Writing for Business
The ability to visualize data is important now and will only become _______ in the future.
a. more so
b. moreso
Answer