Mar 7 2017 5:19PM GMT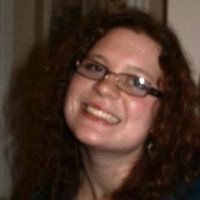 Profile: Kaitlin Herbert
Tags:
In computing, virtual is a digitally replicated version of something real. The replication, which is created with software, may not be an exact copy of the actual item, but it is similar enough, in essence, to be described as a digital rendition. Continued…
Quote of the Day
"The mindsets that used to limit which applications could be virtualized are mostly gone now via a combination of maturing administrators, more capable hardware and experience." – Matthew Portnoy
Learning Center
Expert advice for companies hesitant to implement virtualization
Author of Virtualization Essentials, 2nd Edition, Matthew Portnoy, provides valuable information for those looking to implement virtualization.
Virtualization levels have peaked, so what's next?
Virtualization levels may have peaked, but that doesn't mean organizations should stop driving for further consolidation and efficiency savings.
IT resource management and virtual server housekeeping tips
Diligent IT resource management and regular housekeeping can help ensure you're making the most of your server and storage investments.
Five ways a healthcare virtual assistant can improve patient engagement
Patients can use a voice-based healthcare virtual assistant as an education tool or to set medication and appointment reminders.
The rise of virtual workspace management tools
Virtual workspace management tools aggregate the many resources employees access and IT administrators manage, but such products aren't right for every business.
Trending Terms
virtual private network
virtual asset
virtual manufacturing
virtual server
virtual memory
Writing for Business
The book "Virtualization for Dummies" provides a _________ explanation of virtualization that helps readers achieve a basic level of understanding.
A. simplified
B. simplistic
Answer