Oct 11 2017 7:52PM GMT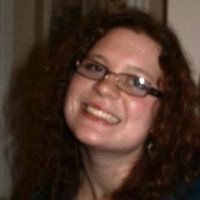 Profile: Kaitlin Herbert
Tags:
A virtual storage area network (VSAN) is a logical partition in a physical storage area network (SAN). Continued…
Quote of the Day
"The first thing that you must understand about virtual SAN is that the phrase can mean different things depending on which vendor's products you are using." – Brien Posey
Learning Center
Does the virtual storage area network still meet organizational needs?
The virtual storage area network has overtaken Fibre Channel storage area networks and iSCSI, but the important question is: what's next?
Virtualize workloads with virtual SAN and virtual Fibre Channel
Thanks to virtual SAN and virtual Fibre Channel, administrators can get the most out of their data centers with adequately sized, fault-tolerant physical storage.
Local storage solves some problems, creates others
Local storage can improve IO performance and ease network bottlenecks in virtualized environments. But, it also presents potential security and compliance concerns for clouds.
How VMware VSAN differs from a traditional VSAN
VMware VSAN, integrated into vSphere starting with version 5.5, pools compute and storage resources for easier provisioning.
Top tips on network virtualization and network function virtualization
Network virtualization and network function virtualization are the next logical steps in the evolution of virtualization — learn more about NV and NFV.
Trending Terms
storage area network
virtual LAN
virtual SAN appliance
scalability
virtual LUN
VMware vSAN
Quiz Yourself
This provisions storage on an as-needed basis and can save businesses on up-front storage costs.
a. thick provisioning
b. thin provisioning
Answer