Sep 19 2018 6:52PM GMT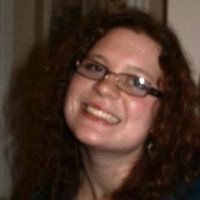 Profile: Kaitlin Herbert
Tags:
Virtual network functions (VNFs) are virtualized tasks formerly carried out by proprietary, dedicated hardware. Continued…
Quote of the Day
"A VNF refers to the implementation of a network function using software that is decoupled from the underlying hardware. This can lead to more agile networks, with significant Opex and Capex savings." – Darien Hirotsu
Learning Center
AT&T Spark highlights big changes in networking market
At the AT&T Spark event, executive Amy Wheelus explained how AT&T has redefined the role of networking vendors, as it revamps its data centers to support future 5G applications.
Nuage Networks, Talari SD-WAN tack on multi-cloud connectivity
Support for multi-cloud connectivity is the name of the game these days for SD-WAN vendors, as proved by recent announcements from Nuage Networks and Talari.
Service providers use NFV open source to innovate the network
NFV open source deployments grow, as service providers implement it in new applications. But continued code contribution, governing and testing challenges remain.
NFV vs. VNF: What's the difference?
NFV versus VNF: Is there a difference? The two networking approaches have related but distinct meanings, according to SDN engineer Darien Hirotsu.
Network configuration tools: A primer
Network configuration tools are more essential for engineers now than ever, as networks transition from manual configuration to new strategic approaches.
Trending Terms
NAT
network functions virtualization
NFV MANO
ETSI
NFVi
operational support system
Quiz Yourself
Application streaming and virtualization can help you _______ greater network efficiency.
a. attain
b. obtain
Answer