Mar 20 2019 8:00PM GMT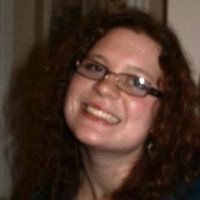 Profile: Kaitlin Herbert
Tags:
Video game design is the process of conceiving, planning and directing the creation of an electronic game in which players control images on an electronic display.
Quote of the Day
"Game designers now realize that AI systems that combine the power of machine learning and natural language processing and generation can create content and experiences that are every bit as realistic as those created by their human counterparts." – Kathleen Walch
Learning Center
The future of IoT in the video game industry
What does IoT have to do with the video game industry? Playgroundz's Michael Yum outlines IoT's impact on the gaming industry now and in the future.
Use of AI in video games boosts playing experience
The use of AI in video games continues to grow. Read this article to see how this growing trend contributes to more realistic and engaging playing experiences.
IoT gives the mobile gaming industry a facelift
The mobile gaming industry is getting a makeover thanks to the internet of things. Tatvasoft's Ritesh Mehta explains how IoT and gaming go hand in hand.
Music composed by AI breathes new life into video games
While video games rely on more and more advanced procedural generation for world building, their soundtracks are generally static. The use of music composed by AI could make soundtracks more dynamic.
Can computer games double as personality assessment tools?
It can be hard for recruiters to determine the reliability of personality assessment tools. Guy Halfteck, CEO of game producer Knack, thinks he has the answer.
Trending Terms
pervasive gaming
cooperative games
role-playing game
game theory
Twitch
augmented reality gaming
Quiz Yourself
Augmented reality seems futuristic but ____ potential has already begun to be realized.
a. its
b. it's
Answer