Nov 29 2017 4:37PM GMT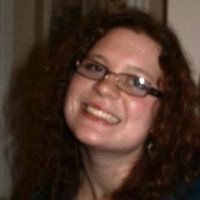 Profile: Kaitlin Herbert
Tags:
Value stream mapping (VSM) is a lean manufacturing visualization tool for recording all the repeatable steps that are required to bring a product to market. Continued…
Quote of the Day
"Value stream mapping reveals steps in development, test, release and operations support that waste time or are needlessly complicated." – Meredith Courtemanche
Learning Center
DevOps value stream mapping plots course at Nationwide
DevOps value stream mapping software will bring Lean management principles to Nationwide's software delivery pipeline and better align IT with business needs.
A value stream mapping process is best under a DevOps approach
A value stream mapping process helps DevOps collaborators smooth out bottlenecks and address hand-off concerns with a new application.
Nine DevOps metrics you should use to gauge improvement
Change lead time, MTTD and these other DevOps metrics show IT teams where they've grown, and where more work is needed.
How to build DevOps characteristics: It takes more than money
What's it take to build DevOps characteristics? Software engineers love a good salary, but the right mix of cultural factors is more important motivation.
The DevOps roadmap for large organizations: Free chapter
The DevOps roadmap looks different to large and small organizations — and help for big teams is hard to find. Gary Gruver's third book fits the bill.
Trending Terms
lean production
flowchart
kaizen
DevOps
lean Six Sigma
big data analytics
Writing for Business
Successfully _______ a DevOps culture in a data center isn't easy, but it brings great rewards.
A. adapting
B. adopting
Answer