Nov 2 2018 6:08PM GMT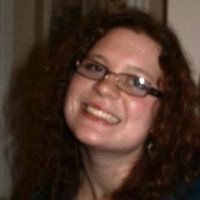 Profile: Kaitlin Herbert
Tags:
Value-based healthcare is a business model that seeks to reduce the cost of healthcare services by providing patients with the right care from the right provider at the right time. Continued…
Quote of the Day
"As value-based healthcare becomes more established, payer-provider partnerships can be advantageous because their collaboration can yield a truer view of patient data through the combined use of analytics, strategies, workflows and IT solutions." – Megan Charles
Learning Center
Payer-provider partnerships spurred by data, value-based care
Payer-provider partnerships are becoming increasingly common in healthcare in response to the transition to value-based care and greater adoption of EHRs. But trust between the organizations must be established first to make the collaboration work.
March to value-based healthcare results in 'payviders'
As value-based healthcare presses providers and insurance companies to explore options for measuring care quality, some healthcare organizations have opted to create their own health plans — becoming payviders.
Medical group sees the future in value-based healthcare
The Hatfield Medical Group in Arizona is going all out to become a full-time provider of value-based healthcare. But the move takes time — not all payers are on board — and it requires passion and investment in technology and staff.
Can value-based care models cut costs? Yes, they can
Value-based care models have come into their own, according to a new study by Change Healthcare. The cost savings are clear, but the challenges remain.
Hospitals battle duplicate medical records with technology
As the healthcare industry edges toward value-based care, duplicate medical records are not only a burr in the side of health IT professionals, but they also raise questions about the quality of patient care. Learn what to do when patient information doesn't match up.
Trending Terms
Centers for Medicare & Medicaid Services
MACRA
accountable care organization
fee-for-service
population health management
patient engagement
Quiz Yourself
The FDA reclassified sutures as Class II medical devices in the early ______.
A. 1990's
B. 1990s
Answer