Feb 21 2018 4:05PM GMT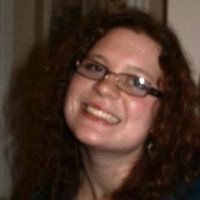 Profile: Kaitlin Herbert
Tags:
Validated learning is an approach to demonstrating progress against business goals when traditional key performance indicators (KPIs) are not very useful. Continued…
Quote of the Day
"Instead of incorporating elaborate experiences for end users, it's better to first enable basic IoT features and keep the system remotely upgradable for future enhancements." – Sachin Kurlekar
Learning Center
Five ways IoT is transforming the manufacturing industry
Hitachi Vantara's Greg Knieriemen offers five ways IoT will permanently change the manufacturing for the better, from improved operational efficiency to improving safety.
Social media key to future of learning and development
Signs are pointing to a future of learning and development that is collaborative, social and ongoing. Here's what to know.
Comparing development methodologies: Agile vs. DevOps vs. Lean Startup
If comparing development methodologies is getting to be a bit much, expert Christopher Ward has the answer. Here's his take on Agile, DevOps and Lean.
Learning culture critical to Agile success
A learning culture is critical to Agile software development success. It fosters innovation, focuses on problem solving and encourages team members to master new skills.
Agile principles, for IT and across the enterprise
Agile principles are pushing beyond the boundaries of IT and into the entire enterprise.
Trending Terms
startup
scientific method
build-measure-learn
metric
minimum viable product
product lifecycle
value stream mapping
Writing for Business
According to Mike Cohn, Agile planning ___________ change by recognizing that it will occur.
a. accommodates
b. accomodates
Answer