Jul 6 2017 7:56PM GMT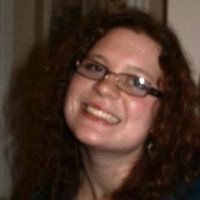 Profile: Kaitlin Herbert
Tags:
An uninterruptible power supply (UPS) is a device that allows a computer to keep running for at least a short time when the primary power source is lost. It also provides protection from power surges. Continued…
Quote of the Day
"Many modern UPS systems can signal servers to start a controlled shutdown when battery life has dropped below a preset threshold." – Robert McFarlane
Learning Center
Dodge a data center outage with proper power design, commissioning
To prevent a devastating data center outage, IT should look into commissioning or an audit to identify and address potential points of failure.
How do you choose the best uninterruptible power supply?
Selecting the best uninterruptible power supply for your environment depends on the equipment you need to power, starting with what you plan to operate off each battery.
How do I figure size requirements for a new UPS unit?
UPS system size depends on a variety of factors. Discover how to calculate UPS capacity, and what measurements and conversions you need to make.
Extend UPS battery life, avoid catastrophic data center failure
Like an unreliable friend, UPS battery life can't always be trusted. So don't get caught with a power failure — extend your batteries' life and apply monitors to check in on them.
New eco UPS systems save energy, minimize operational risks
With the possibility of energy efficiency and cost savings, data centers are considering eco UPS systems. These designs rely on direct utility power.
Trending Terms
surge suppressor
N+1 UPS
automatic transfer switch
load shedding
load bank
battery management system
Writing for Business
Data center managers try to maximize energy efficiency to ______ more life from older facilities.
a. eek out
b. eke out
Answer