Jul 8 2019 4:04PM GMT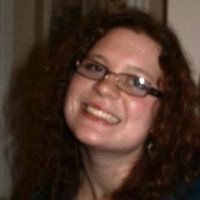 Profile: Kaitlin Herbert
Tags:
Unified endpoint management (UEM) is an approach to securing and controlling desktop computers, laptops, smartphones and tablets in a connected, cohesive manner from a single console. Continued…
Quote of the Day
"One effective option for organizations concerned about mobile threats is to combine the best features of UEM and mobile threat defense tools." – Jack Gold
Learning Center
Go beyond UEM security to prevent mobile attacks
IT pros should look beyond UEM security utilities when they develop a mobile threat prevention strategy. Mobile threat defense tools can add crucial monitoring and threat detection functions to managed mobile devices.
Understand how UEM, EMM and MDM differ from one another
UEM, EMM and MDM tools offer varying levels of control over mobile devices, laptops and PCs. Read on to find out what exactly each type of management tool can do and how the tools differ.
Why UEM could overshadow the EMM market
EMM, MDM, MAM and UEM sound like the ingredients of alphabet soup, but it's actually the progression of changing products in an ever-evolving competitive landscape. Here, one expert predicts the future of the EMM market.
How to navigate a sea of UEM vendors
UEM has evolved from a variety of products, including MDM and EMM. Discover what this new market has to offer and which UEM vendors are taking the lead.
Explore the features of unified endpoint management
Choosing and managing UEM software can be complicated. It's important to understand how unified endpoint management can benefit your IT deployment and what features it brings to the table.
Trending Terms
mobile device management
enterprise mobility management
unified network management
EUC platform
digital workspace
Quiz Yourself
People who think mobile security is ______________ could be in for a rude awakening.
a. not that big a deal
b. not that big of a deal
Answer