Jul 5 2017 4:11PM GMT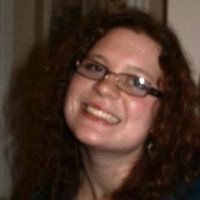 Profile: Kaitlin Herbert
Tags:
Unified communications (UC) is the integration of communication technologies to help employees exchange ideas and do their jobs more effectively. Continued…
Quote of the Day
"The pillars of unified communications — voice, video, messaging, conferencing and mobility — help organizations construct well-rounded collaboration plans." – Jon Arnold
Learning Center
How to reap the benefits of unified communications security
Unified communications platforms are more exposed than ever, making UC security a bigger IT priority. Learn how to make UC security a reality.
The five unified communications apps you need
The unified communications apps of voice, video, messaging, conferencing and mobility form the essential pillars of an effective collaboration strategy.
Unified communications platforms get contextual, customizable
While many unified communications platforms offer the same features, some vendors seek product differentiation via customized communications.
How AI services are converging with unified communications
The robot uprising has not quite hit unified communications, but certain AI services could eventually improve collaboration processes.
How to consolidate unified communications platforms
More companies are looking to consolidate their unified communications platforms, as the products now offer a broad array of features.
Trending Terms
IP telephony
presence technology
UCaaS
hyperconnectivity
UCC
click-to-talk
Writing for Business
No matter how important your message is, if you don't choose the right delivery channel, the point is ____.
a. mute
b. moot
Answer