Jul 16 2018 9:25PM GMT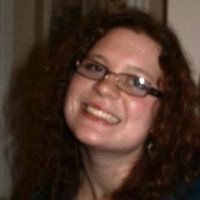 Profile: Kaitlin Herbert
Tags:
Unified communications (UC) is a framework for integrating various asynchronous and real-time communication tools, with the goal of enhancing business communication, collaboration and productivity. Continued…
Quote of the Day
"While UC's value proposition may not be intuitive, the islands of communications that worked well in simpler times are not effective today." – Jon Arnold
Learning Center
Team collaboration secondary in Workplace by Facebook app
Despite efforts to market the Workplace by Facebook app as a team collaboration tool similar to Slack, several organizations that have deployed Facebook's business platform say they are using it primarily as an intranet.
Ribbon Communications boosts UCaaS portfolio with Edgewater buy
Ribbon Communications plans to acquire Edgewater Networks for $110 million and will fuse Edgewater's SD-WAN and network orchestration capabilities with Ribbon's UCaaS portfolio.
The evolution of unified communications technologies
Unified communications technologies have evolved from desk phones to messaging apps. Businesses need to be open-minded about other emerging tools.
Open UC platforms improve communication workflow, but carry risks
Open UC platforms are growing in popularity, as organizations look to embed communications within their workflows. While integrating communications with APIs and CPaaS has its advantages, security risks do lurk.
Unified communications vendors continue consolidation carousel
The consolidation trend among unified communications vendors continues, as Polycom, Star2Star and West announce mergers and acquisitions.
Trending Terms
real-time communications
web conferencing
unified messaging
Unified Communications as a Service
WebRTC
virtual meeting room
Quiz Yourself
Management chose Slack to encourage communication ________ the company's marketing team and its sales team.
A. between
B. among
Answer