May 3 2018 6:05PM GMT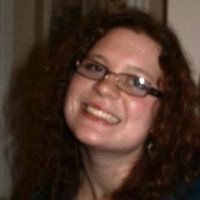 Profile: Kaitlin Herbert
Tags:
Ultra Low Energy (ULE) is an extension of the Digital Enhanced Cordless Telecommunications (DECT) physical layer specification that supports low power devices. Continued…
Quote of the Day
"ULE technology is ideally suited to support the new wave of home IoT devices. It offers longer range, interference-free RF bandwidth, enhanced security, and natural support for two-way voice and video." – Tali Chen
Learning Center
Four telecom infrastructure trends driving network of the future
Telecom infrastructure trends driving the network of the future include SDN, NFV, IoT and 5G, but they won't be deployed without revenue-based reasons to adopt.
Internet of Things market could advance with telecom help
The Internet of Things market may have its best shot at success if telecom providers, with their communications and connections backgrounds, are in the mix.
5G wireless technology influences telecom's future
Telecom's future depends on 5G wireless technology to help converge wireless and wireline services and infrastructure.
Telecom vendors feel the pressure of operator transformation plans
Network operators' focus on business and technology transformations is pressuring telecom vendors to sell pieces, not product suites, along with software.
Use IoT to eliminate the guessing game from your enterprise's phone bill
To manage IoT devices, enterprises can now call upon their mobile service provider to offer an automated mobility management (AMM) software platform.
Trending Terms
DECT
system-on-a-chip
Z-Wave
star network
ZigBee
voice user interface
Writing for Business
A number of IoT gateway products ____ equipped with additional security features.
A. is
B. are
Answer